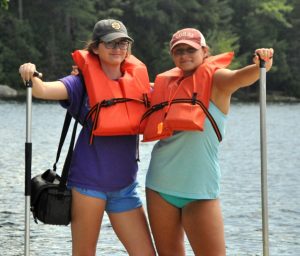 Bring a Friend!  If you want to bring a friend who has never been to PL before, you and your friend can each receive a $50 discount ($25 for adult and half week sessions). In order to qualify for this discount, you must complete a "Bring a Friend" form and receive approval BEFORE the new PL friend registers for camp. Call for details. Once you've heard from us, your friend can register and you will both receive the discount.
Multiple Session Discount (for full-week youth sessions only) If a camper attends more than one full-week session in the same season, that camper is eligible for a $100 discount on the second and third full week sessions. This discount is only applicable when the same person attends, and is only for week-long youth sessions.  Call to activate this discount.
Check out our Scholarships and Financial Aid page for more options.