Saturday, May 19
9 am-3 pm (with lunch included)
You are invited to a Day of Visioning for Pilgrim Lodge!
Interim Director, Melinda Trotti, will make a report with Rev. Deborah Blood, Conference Minister for the Maine UCC, on observations about Pilgrim Lodge and the search for a settled Director.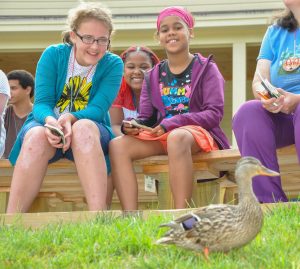 You and other supporters will have a chance to ask questions about the Pilgrim Lodge Sustainability Plan, give feedback, and offer suggestions.
This will be special day for us to reminisce about the ministry of Pilgrim Lodge's past while discussing and learning about the future for Pilgrim Lodge.
Please let us know if you plan to be in attendance by emailing Ruth, Assistant Director of Pilgrim Lodge.
There will also be a "Meet and Greet" Saturday, May 19 from 2:00-4:00 with snacks and a chance to speak more in depth with Melinda in-person.
---
Sunday, May 20th
1:00-4:00 pm
Pilgrim Lodge will host an Open House for new and returning campers and their parents & for members of new retreat groups who have not yet had the chance to visit Pilgrim Lodge.
Activities will include:
Site Tours
Boating
Field Games
Music & Crafts
The Camp Store (items & ice cream!)
For more information, click here!
Come get a taste of Pilgrim Lodge in the springtime as we get excited for the summer and fall!