PL Web News Archives
From the Kennebec Journal:
---
Pilgrim Lodge Local Church Jumper Training is now ONLINE
---
Article about PL staff member Gil Healy
---
The 2009 Wilderness Awakenings Log
---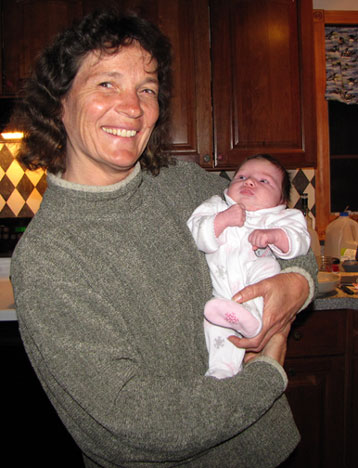 Pilgrim Lodge Administrator Karen Steelhammer and her new granddaughter Jocelynn.
(Grandma is on the left)
Welcome Jocelynn!
PL Office Administrator Karen Steelhammer's new family member
Karen and John Steelhammer are grandparents. It's true.
Weighing in at 7 lbs. Jocelynn was born on December 20, 2009
Congratulations to the entire family
Time to dig out the Farmhouse crib!
---
Pilgrim Lodge Prices to DECREASE from 2009 rates
(for a full week of camp)
---
Pilgrim Lodge is now accepting applications for summer staff 2010
---
PILGRIM LODGE LOCAL CHURCH JUMPERS and TEAM MEMBERS NEEDED
Find dates, location and directions to JUMPER TRAININGS
---
---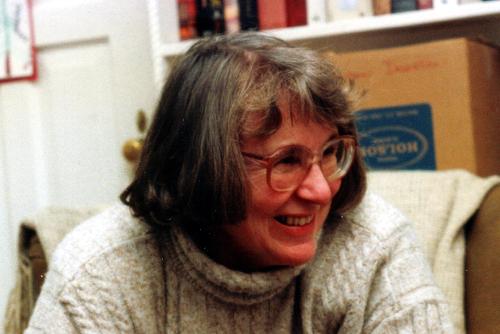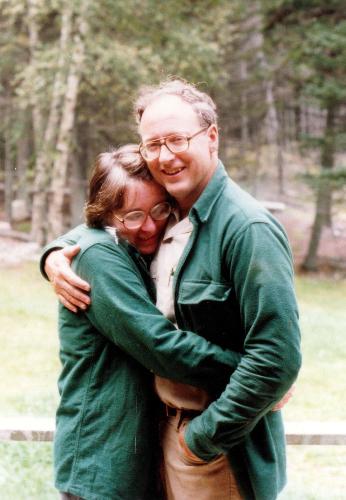 In Loving Memory of Marilyn MacDuffie
1928-2009
Marilyn's family writes:
With sadness at our loss, but gratitude that she is set free, we send you word that our beloved Marilyn passed from life into Life on September 20th, 2009, at Red House, our family home on Mount Desert Island.
There will be a celebration of her 81 years among us on Saturday, September 26th, 2009 at 2:00 pm at the Somesville Union Meeting House UCC, on Route 102 right in the village of Somesville. Please know that you will be very welcome if you are able to be with us - or if not, we hope you will think of us at that time and join us in a prayer of thanksgiving for her wonderful life
Our thoughts and prayers are with John and his family.
---
Photos from the 1st Women's Autumn Weekend
Meet the 2009 Pilgrim Lodge Staff
Possible sweatshop issues concerning PL 2009 T-shirts
The PL Dory gets a makeover!

~Thank you John MacDuffie~

The iconic PL dory, donated by counselor Doug Schroder, seemed like it had offered its last season of service in 2008. Enter former PL Manager Rev. John MacDuffie and his passion for building and maintaining boats. During the winter months John lovingly repaired the dory, coated the outside with fiberglass and painted both inside and out donating his time and the materials to do so. The dory now rests peacefully on her mooring and is being used by another season of campers for dory swims, water worship and trips to the island! Thank you John for the beautiful and dedicated offering of your time and talent. It's a beautiful gift.

The Carpenters Boat Shop
Keeps the PL Fleet of Prams Afloat

Pilgrim Lodge is the proud keeper of six beautiful nutshell prams. As PL aficionados know they are named after the six of the seven dwarves. Learning (or figuring out) which dwarf is missing, and why, is a rite of passage. For the past eight years the Carpenter's Boat Shop in Pemaquid has voluntarily refurbished one pram per year keeping the fleet in pristine shape. This year it was Happy's turn. The prams can be used as row boats or sail boats and are a popular subject with photographers because they're so beautiful. The Carpenters Boat Shop is an amazing ministry that uses the art and craft of traditional boat building to help individuals in transition find a new direction. Many thanks to Bobby Ives and our friends at the Carpenter's Boat Shop.
---
Article on the Greening of Maine summer camps
from the Portland Press Herald:
---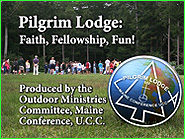 "Pilgrim Lodge: Faith, Fellowship, Fun!"
Video length: 12 minutes, 41 seconds
---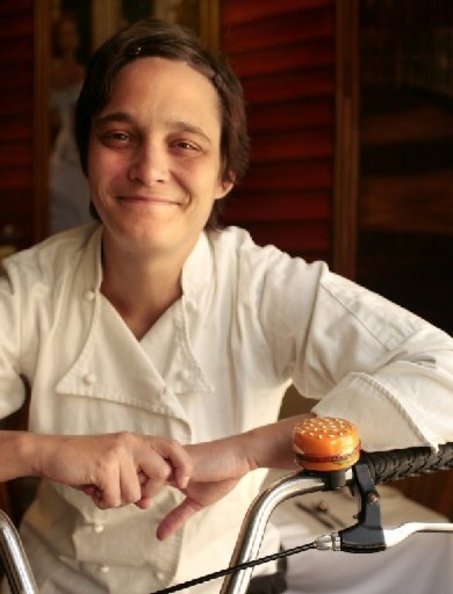 An article (and video interview) from the Laniappe Times Picayoune about a
"Chef to watch"
named Kristyne Bouley.
Ah, we knew her when...
Kris is a former camper and staff member at PL. She served nine summers in the kitchen at PL culminating as the camp chef for six. I hear mac and cheese is all the rage in the Big Easy. Way to go Bouley.
---
Mission Update: UPDATED- we passed the 10K mark!
The Pilgrim Lodge Mission program for 2008 focused on Camp To Belong. Campers, counselors and deans learned about foster children in Maine. The program brings siblings being raised in separate households together. We made cards, sent birthday gifts, prayed and raised:
$10,053!
to help with this program. Thanks everyone who gave and to the volunteers at Camp To Belong who came to PL all summer to present.
Article from the Sun Journal, August 21, 2008 about Camp To Belong
---
Read the 2008 Wilderness Awakenings Log Book!
---
---
Why the changes to email and photo procedures? Click Here
---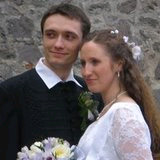 The wedding of
János Mészár and Gabriella Barta
---
Maine State Law exempting summer camp meal tax signed into law!
(adapted from a MYCA announcement) The bill that the Maine Youth Camping Association (MYCA) submitted to clarify that camp meals are not subject to 7% sales tax has passed and was signed into law by Governor Baldacci. It is Public Law 529. The law clarifies: "This bill amends the definition of 'prepared food' under the sales tax law to exclude food and drinks served by a youth camp licensed under the Department of Health and Human Services." So Pilgrim Lodge and other Maine camps will have no further worries about a sales tax on meals. Jack Erler & Steve Sudduth did a fantastic job of making the connections needed for passage of this bill. As you know, its been a 3 year effort. Thanks to every camp that made a contact (or many) on this bill, and to private camps under the Children's Camp Alliance of Maine for contributions and activity on this measure. This is a great example of the power of camps being united and of having a superior governmental relations liaison (that's Jack!) who knows how to get complicated negotiations like this done. Everyone should feel great about this outcome!!
---
New Outdoor Ministries Committee Policies:
Leaving early / arriving late policy – Pilgrim Lodge desires to create a community with all of its participants. Arriving late and leaving early creates gaps in that community that affect all participants. Therefore we expect campers to arrive at the designated time and to stay for the duration of the program. If you cannot make this commitment please cancel or reschedule your camp experience by calling the Maine Conference office. Deposits are non-refundable. A camper will be released for their own medical health or on the death or imminent death of a family member.
Counselorship Policy – As a thank you we will reduce the camper fee for one household member or dependent in grades 3 - 12 by $75 for a week long camp. Scholarships are available as well for campers in need.
Interpretation and reasoning:
Leaving early /arriving late policy - In recent years we have seen an increase of campers arriving late after the group has begun forming, the guidelines laid out ,and expectations explained. We tried to accommodate parents by pushing the acceptable drop off time as late as noon on Monday. We've also seen a marked increase in parents wanting to pick children up on Friday night or before breakfast on Saturday which breaks the flow of the event for the whole group and in particular the child's cabin group. A third issue involves parents picking children up for appointments and sporting events then returning them to camp. We understand that there are many activities and choices for children and families: family vacations, routine doctors visits and team sporting events are common reasons for missing part of camp. We know that making a choice is difficult but to protect the integrity of the PL program we are insisting that a choice be made. We will return any payments beyond the deposit and we can work to get the camper switched to a different session in his or her age range if possible. Parents are asked to avoid conflicts with routine doctor and dentist appointments as well.
Counselorship Policy: This was originally designed to be only used for one's children. While we appreciate everyone's volunteer efforts has been widely interpreted in recent years to include payment for oneself, grandchildren and other relatives. The program was never designed to be used this widely and the financial implication for PL has been significant. This renewed policy returns the counsellorship to its original intent.
---
October 16, 1913 - December 8, 2007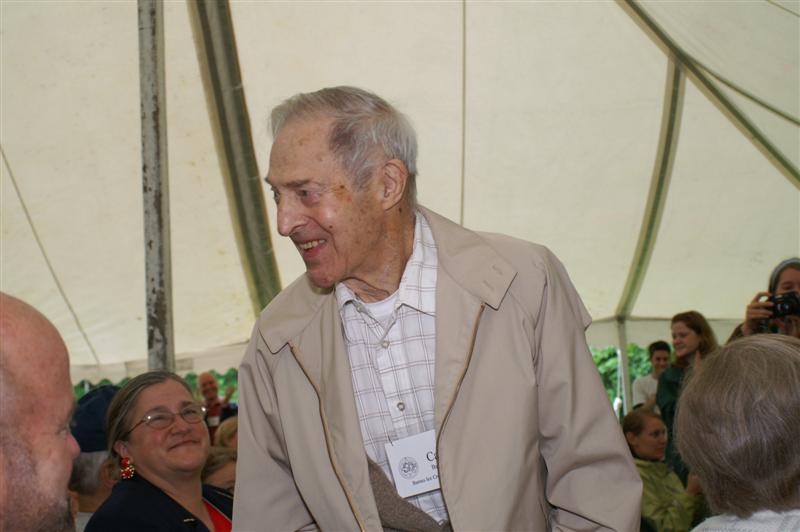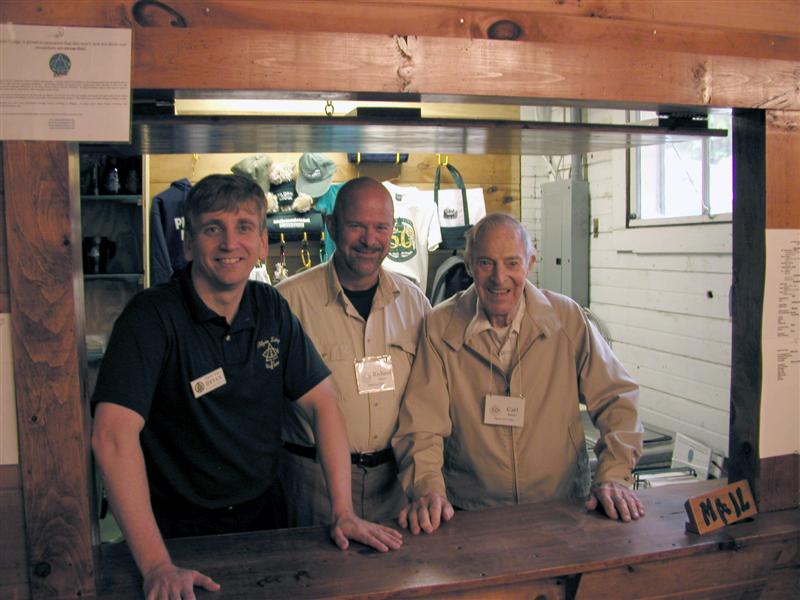 For seasons and seasons of the best ice-cream and your always cheerful disposition,
we thank you.
Peace to you and your family.
Carl, (right) His son Dick Barnes (center) and Director Bryan in the PL store at PL's 50th anniversary celebration, June 10, 2006
---
Read the article about Pilgrim Lodge from the August 18, 2007, Bangor Daily News
---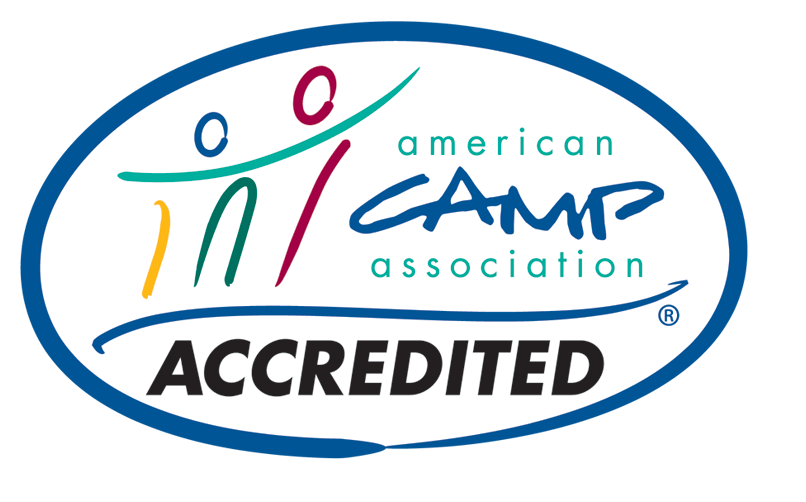 The letter arrived Nov. 8, 2007
Pilgrim Lodge is now accredited by the American Camp Association
and there was much rejoicing!
---
Tragic News:
We are devastated to report the death of Pilgrim Lodge camper Dorothy Dawn "Dee-Dee" Palmer of Andover, Maine from an automobile accident on Saturday, Nov. 3, 2007
Our prayers go out to Dee-Dee's family and friends at this deeply heartbreaking time.
Dee-Dee was a Pilgrim Lodge camper from 2002-2005. She attended Middler Spirit in 2004 & 2005 and attended the trip to General Synod in Connecticut this past June.
Obituary News Story of the Accident Commentary by a sports writer
---
Health Center Gets a Makeover

6/2007

Nurse Marge inaugurates the new health center

Dr. Roger Condit (right) with his wife Karyl (center) and Camp Director Bryan
It began last fall with a meeting of camp nurses at PL. The conversation eventually turned from policies and procedures to the physical plant. The notes were later picked up by the group of four nurses and two doctors that were charged with preparing PL for the "Health and Wellness" standards set out by the American Camp Association. Next came the handy work of Maintenance Supervisor Steve Jones who took the committees ideas and turned them into reality. What began as the "Nurse's Cabin" is now worthy of the title "Health Center."
The front room has a new entrance to what is now the dispensary. The reviews are in: the nurses, and the campers love the new set up and the systems that are in place. The cherry on top was the addition of two new signs, one outside and one in. The family of Dr. Roger Condit, OMC member, counselor and member of the Health and Wellness Review committee asked if there was anything they could give to PL in honor of Roger's birthday. Roger and his wife Karyl were present for the mounting of the signs this summer. Currently the maintenance staff is retrofitting two donated accessibility ramps to the south side of the building. Thank you nurses, H&W committee, Steve and to the Condit Family!
The PL Fleet Expands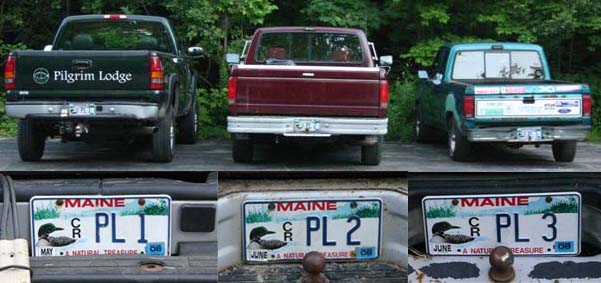 Our happy little family of trucks has a new little one! Thanks to the generosity of Allie and John Rimkunas we now own the cutest little truck in the world: PL3 (its a magic number) is a Ford Ranger. Look closely and you'll note that PL2 (fondly known as "the Red Truck") is in fact not the PL2 you remember. The former PL2, which served God and camp well, has gone on to a quiet retirement of fishing and light duty. The new PL2 is a Ford 150 donated this spring by Dean and Patricia Roberts of Cumberland. Our two new vehicular servants of God join the proud PL1, donated by the First Congregational Church of Camden in 2001. Thank you for the incredible gifts that help make PL possible! 6/2007
---
Rev. Jack Steeves keeps Our Staff Clean and Lemony Fresh!
When Rev. Ian "Jack" Steeves finishes an interim ministry, the congregation is so grateful the church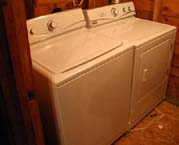 wants to do something wonderful. We already have a wood splitter given in honor of Jack's time in Winthrop. This spring when the First Parish Congregational UCC of Yarmouth wanted to find a way to honor Jack's two and half years with them they called and asked what PL needed that might honor Jack as well. Jack has often been considered an adjunct staff member coming to help out whenever he can. As such he has endeared himself to staff members across many seasons. The project chosen was to install a new washer and dryer in the Balbrook staff cabin. The staff no longer lugs it laundry half way across camp to compete with the kitchen and nurse. Thank you Yarmouth! 5/2007
---
Janos and Gabriella Engaged!
Janos Meysar, a PL maintenance staff member for four summers asked Gabriella Barta, in her second year with the kitchen staff, for her hand in marriage. It was sunset on June 28, 2007 at Balbrook Beach (near the staff cabins). She said yes! Both Gabriella and Janos are Hungarians from the Ukraine, no, wait, maybe there Ukrainians from Hungary. It matters not because they're in love. Click here for a for a series of engagement photos of the happy couple. Both of these young people are hard working, good natured and have become treasures at Pilgrim Lodge. We'd like to point out that there is a strong tradition of married couples serving together at PL so if you see them, let them know we want them to come back for years to come. Wedding plans are in the works for some time in the second half of 2008 in the Ukraine (near the Carpathian mountains). We'll keep you posted.
---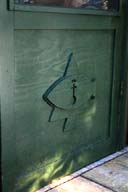 Can't Keep Those Bethel Men From Screening
For three four years now the men of West Parish Congregational UCC in Bethel have spent the long winter hours in community and screening. Each fall Dean Walker and his companions come to PL to measure and assess the screening situation. They don't just re-screen the existing frames they build new ones. And this year they decided several cabins needed not just new screens, but new doors as well. Imagine our delight and surprise when we began installing them to find a familiar, newly reinterpreted logo. The PL logo in layered wood. Thank you to the Boys Screening League of Bethel for giving PL a little more pizaz and still keeping with the simple beauty we love. 5/27
---
2007 Food Wastah' Stats
| | | | |
| --- | --- | --- | --- |
| Session Name | High (lbs.) | Low (lbs.) | Average Per Person (lbs.) |
| Arts Alive | 14 | 6 | .35 |
| Further Along the Way | 9 | 4.5 | .42 |
| Faith Foundations | 16 | 1.75 | .34 |
| Senior High: On The Way | 13 | 9 | .35 |
| Finding God's Way | 17 | 9.5 | 6.7 |
| Middler Spirit | 8 | .75 | .16 |
| All Around Me | 6 | 0 | .12 |
| Celebrate Your Song | 14 | 0 | .38 |
Find the PL photos embedded in the United Church of Christ 50th Anniversary Photo Mosaic Run your mouse over the mosaic and photos from around the UCC will pop up. 6/2007
"Tech use increasing at camps" 8/2006
---
Staff members represent Pilgrim Lodge at interfaith rally in response to attack on Lewiston Mosque 7/2006
See photos of the rally here


Members of the Pilgrim Lodge staff, Jack, Janna, Sam, Sarah, Miriam, Deborah and Eric, represented the camp staff at a rally on July 12 in Kennedy Park in Lewiston in response to the hateful and unacceptable act of desecrating a mosque, demonstrating that it did not represent the community. As was said many times at the rally: an attack on one house of worship is an attack on all.
---
Men from Bethel create yet more new screens for Pilgrim Lodge cabins. This year the South side gets the full treatment
During this long winter, the men from West Parish Congregational Church kept busy building, painting, assembling and delivering new screens for about half of the cabins at Pilgrim Lodge. The new design keeps the leaves from gathering as they do in the older screens and just think about how great it will be to be on the other side of those screens from the 'skeeters. Thank you to the Bethel church for all the hard work. 6/2006
---
Brick Oven on Manitou Island
Rocky Ackryod, former PL staff member and Dean of Sr. High Manitou has taken on the project of building a beehive style brick oven on the island. Using an existing base, he and volunteers have expanded the base and poured the bottom of oven and are planning on building the upper portion during the summer. If you'd like to help with this project email PL@pilgirmlodge.org and we'll get word to Rocky. Click here for more photos. 6/2006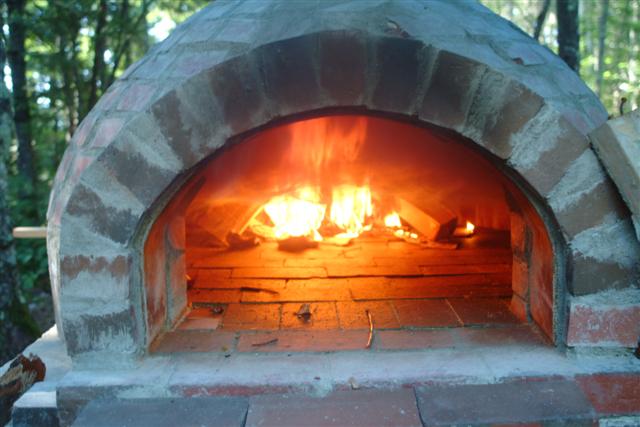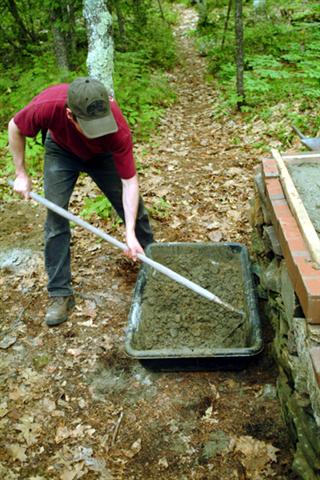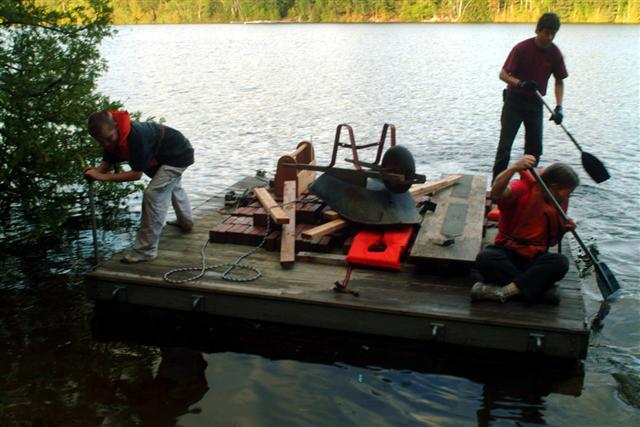 ---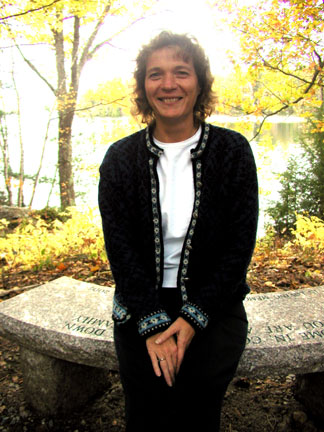 Introducing Karen
When you call Pilgrim Lodge the voice you hear is Karen's, our new Office Administrator. Karen lives in Litchfield with her husband and three children. She is in the process of building a home on our very own Lake Cobbosseecontee. She is a Maine native and likes outdoor activities, such as swimming, waterskiing, kayaking, and cross country skiing. Welcome to the family Karen! 11/2005
---
Article on "The Choking Game" from the Portland Press Herald 10/2005
Bench at Pilgrim Lodge dedicated to the memory of Kathryn MacGregor
click the image below for more photos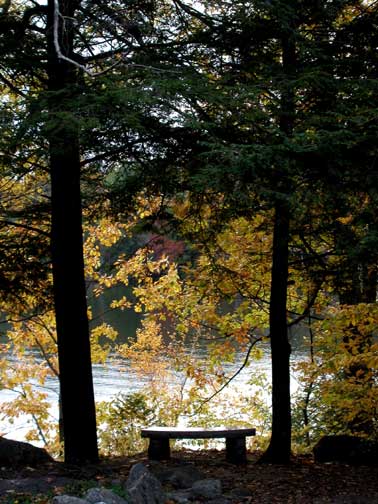 Kathy MacGregor was a member of the Woodfords Congregational Church and loved Pilgrim Lodge so much that she asked all donations made in her memory be given to this ministry. Kathy passed away in April. It is a testimony to this remarkable woman who touched so many that over $7,500 has been donated in her memory. Some of those funds were used to purchase the new edition of our camp songbook, some were used in our ongoing cabin shower project. The outdoor ministries committee felt it was fitting to remember Kathy with a quiet spot for reflection, prayer and discussion. Click on the picture above to see other angles of the granite bench dedicated on September 10th during the Woodfords church family retreat. Kathy's children were campers and CIT's this summer at Pilgrim Lodge. Thank you Kathryn. 9/2005
Bryan's Pilgrimage to Turkey 11/2004
Photos from Jonathan Doughty and Anne Wilder's Wedding
Photos from Karen Tate and Will Grey's Wedding
---
AMERICORPS VOLUNTEERS WORK AT PILGRIM LODGE 9/2004
---
The 2003 Wilderness Awakenings Log Book
---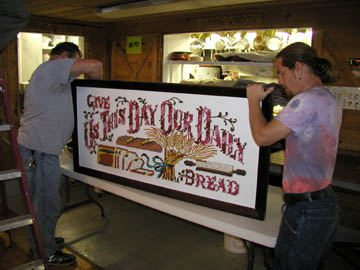 Pilgrim Lodge Maintenance Staff Jay and Eric prepare to re-hang a Pilgrim Lodge treasure.
David and Dotty Kay Stillman refurbish Pilgrim Lodge Mosaic
It has been on the wall for almost thirty years. The message "Give us this day our daily bread" appropriately displayed in the dining room over the kitchen. It was made by a group of fifth and sixth graders, the first group of campers in the 1975 season, led by David and Dotty Kay Stillman. The original design came from a cross stitch pattern enlarged onto ply wood. The design was made by applying over 5000 small wooden dowels each painted one of 15 colors using cotton swabs for paint brushes. The original piece represents 30 hours of preparation by Dotty Kay and 80 hours of work by enthusiastic campers. It was installed in the dining room in hopes that the message would remind us of Jesus' words and to give thanks for our food while at the same time remembering the hungry of our world. In recent years the glue had dried and large portions of the dowels had fallen away. Over this past winter, David and Dotty Kay carefully replaced the missing dowels and then painstakingly repainted each one. The piece was re-hung early this summer.
---
Happy Pram

Of the six Pilgrim Lodge Prams, three have now been refurbished by the Carpenter's Boat Shop in Pemaquid. Happy, joins Grumpy and Sneezy in the water with an amazing make over. The work was done by Jay and Melissa Glendinning. The Glendinning's have taken one pram each winter for the past three years. Each is painted a different color. Not only the boats, but the rigging and the oars get the royal treatment. We are so very fortunate to benefit from this generous work. The boat shop also worked on our one remaining dory, which has been used by campers and staff all summer.
---
---
NEW IN THE HISTORY SECTION:
THE HISTORY OF PL THROUGH ITS POSTCARDS
---
Toward the end of the summer, a new deck was added to the camp office to help make the entry into the office safer. The entry previously was up an uneven, rocky hill that often tripped people. In addition, the walk is the start of the path that leads to the craft cabin. Jose German Lopez (Hármon), a PL maintenance staff member from San Pedro Sula, Honduras, built the deck. Benches were built in to facilitate a small discussion group area. Thanks German!
---
Stairs to the Waterfront Rebuilt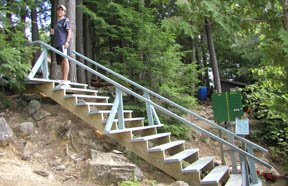 German also built (see the story just above) an entire new set of stairs to lead to the waterfront. This project was long overdue and German did an excellent job. The stairway makes the rocky hill a safe approach and reduces erosion, a big problem near the waterfront. German left his mark on PL this summer. Thanks to German and maintenance supervisor Jay Hall for a great job.
---
Boat Dock Re-built
by Senior High Camp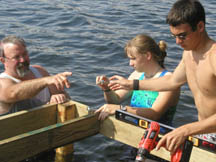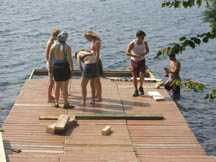 The boat dock has been patched back together year after year. This summer the Sr. High Camp "Turn Around" rebuilt the old dock under the supervision of counselor Jim Morgan and with the help of lifeguard Joel Doyon. Many thanks to our Senior High campers for giving their time and work on this project.
---
MISSING BUILDING AT PILGRIM LODGE!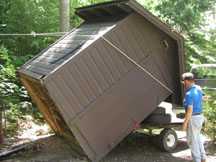 Just kidding. We know exactly where it is. We could not store anything in this building as it was formerly over the well. Its new location is towards the back of the parking lot opposite the boat house. So this formerly unused building is now being used to house rental group equipment. The good news is the rental groups (Positively Social and GMT) moved the building for us! Thanks guys!
---
New Cloning Interest Group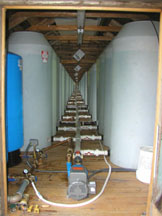 OK OK! we are once again kidding. This is our new water system! The cistern (which, incidentally, is a misnomer; it is a reservoir) began springing leaks last year. After a season of patching (and with encouragement from the state) we decided it was best to go to a closed system. So the photo you see is actually of the old nature cabin behind cabin six. The new system is pressurized and feeds the entire camp, including the building on the new property ("Balbrook"). Pretty impressive huh? In fact, we are kidding you still: This photo has been computer enhanced. Click on the photo to see the real deal.
---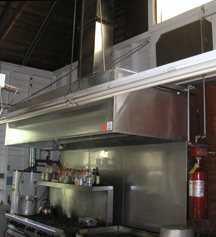 NEW HOOD IN THE KITCHEN
And just in time for the heat. The new hood features a fire suppression system and is up to all health and safety codes. It is nine feet long and covers both the stove and the grill. The grill was also given a new metal table.
The Kennebec Valley Association annual meeting. May 2002
Article by Rev. John H. Thomas, UCC General Minister & President,
about his experience with UCC Outdoor Ministries February 2002
Tribute to Paul O'Neil February 2002
Eric C. Smith leaves Pilgrim Lodge January 2002
Camden Church donates new truck to PL October 2001

New wood boxes for Pilgrim Lodge. Built in 2001 by maintenance supervisor Jay Hall. PL now has 21 new wood boxes, one for each cabin. This will help keep cabins clean and free of firewood. Thanks Jay!
New Pilgrim Lodge Office Open for Business June 2001
Beverage area donated to Pilgrim Lodge June 2001
New Artifacts from Balbrook Lodge Found June 2001
PILGRIM LODGE YARD SALE went well June 2001
Carpenter's Boat Shop to Sneezy: "God Bless You" April 2001
The burning, rebuilding and dedication of cabin 5 Oct 1999-April 2001
PL's Assistant to the Director, Eric C. Smith receives major award from USM April 2001
PL Chimneys replaced with woodstoves June 2000
Read the article about Senior High Week from "Capital Weekly" by PL camper Jaime Winchenbach August 2000
The installation of the Director of Outdoor Ministries May 2000
---