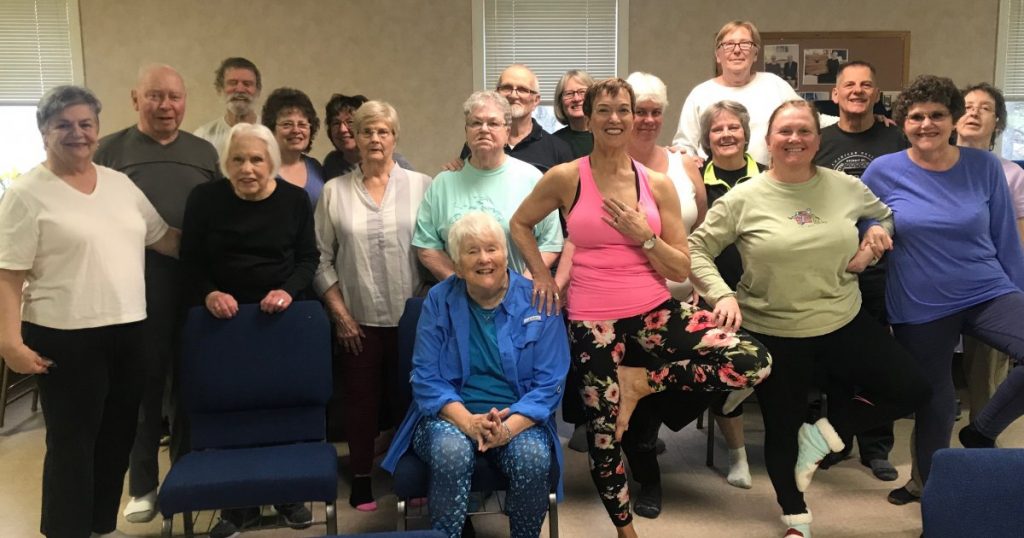 Chair Yoga on steroids is how Rev. AbbyLynn Haskell, Pastor of the Acton Congregational Church, describes the yoga class run by every Thursday morning by church member Susan Chadbourne.  It's a free class with a suggested donation of just $5 to the church's camp scholarship fund. The proceeds from the class raised enough over the past year to send 17 campers to PL and 1 to Horton Center on full scholarships!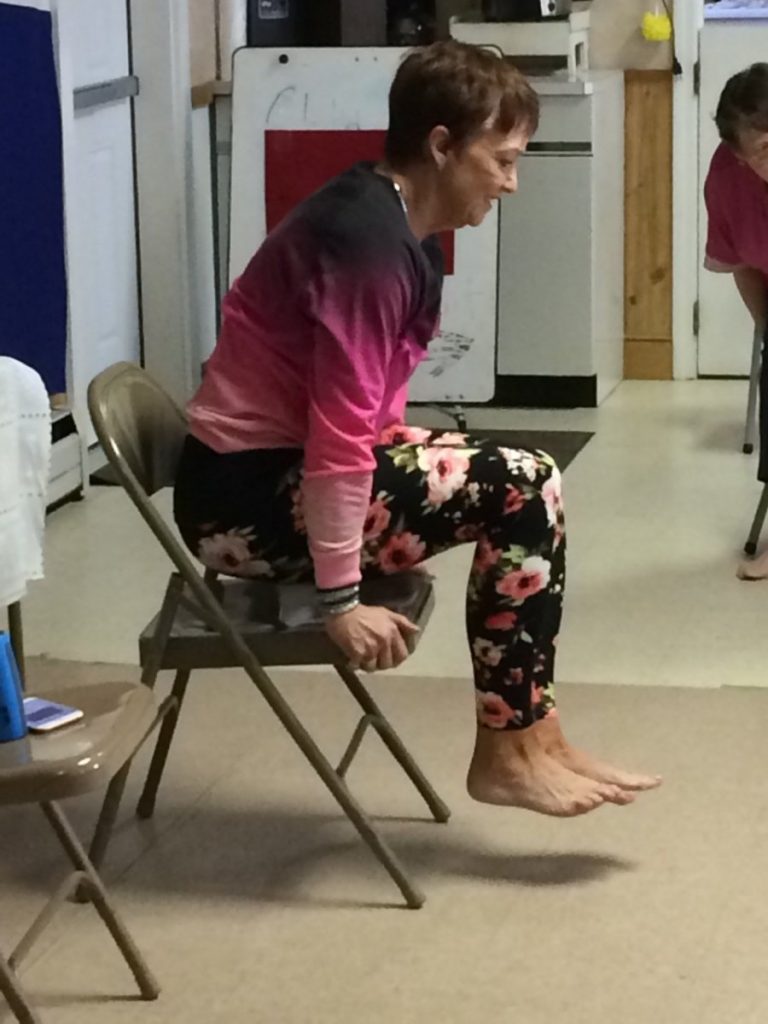 Susan, a certified yoga instructor, agrees it's not your average chair yoga. The one hour class includes tricep work, ab exercises, and backbends! "It's intense!" Susan admits. "But they love it!"

'They' refers to the church and community members in Acton and surrounding towns who come to class religiously every week. The class was started by the Acton Women's Fellowship as a community outreach program. The class averages 20 people per week in the winter, and when the town doubles in size in the summer, so does the class with an average of 40 attendees per week. More than half of the regulars are not members of the church, and some drive over an hour to attend. The class is that good!

This year, on Acton Congregational's Camp Sunday, there was not a dry eye in the pews when the campers learned they were all receiving a full scholarship to camp. Longtime PL nurse, Betty Ann Whitten is a dedicated chair yoga attendee, and last summer, her two grandsons came to speak to the class after their week at PL and told the class how much they loved camp.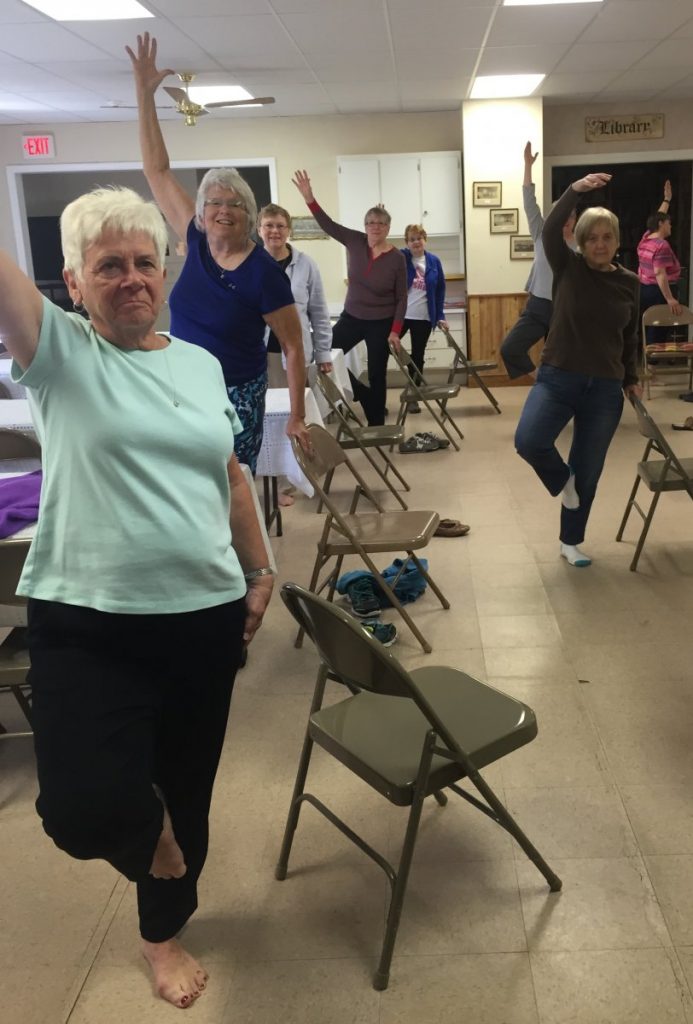 "It's my favorite class of all the ones I teach, " Susan says.  "I go skipping into class. It's a win-win. Seniors get exercise, and we see young children getting a faith-based experience."  AbbyLynn adds "In addition to great exercise, it's basically also comedy hour. Susan is a hoot and folks love laughing with her."  
We were so delighted to hear this story and the synergy between Susan's talents, Acton Congregational's community outreach, and camp!  Is your church doing something creative to raise money for camp scholarships? Let us know by emailing assistantdirector@pilgrimlodge.org.  We'd love to feature you on our social media and in the monthly PL newsletter!