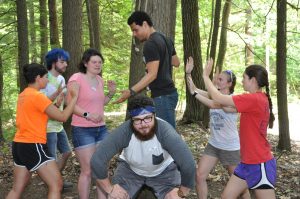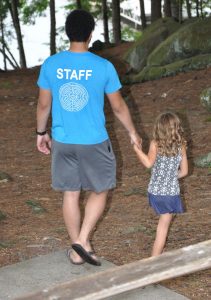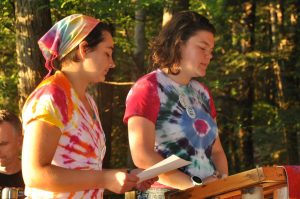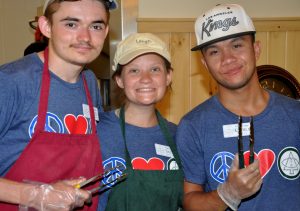 Pilgrim Lodge Summer Staff
We have a great staff lined up for the season ahead!
Some staff members may be asked to work pre- and/or post-season depending on need and availability.
Some things to consider:
If you love working with children, can be silly and engaging, while keeping safety as your number one priority, camp is the perfect place for you!

You will be living closely with other staff members (4-5 per cabin) in an intentional Christian community
As a member of the Pilgrim Lodge Staff you will be expected to sign and live by the Code of Conduct
You must be at least 18 years of age, or will be by June

You will be doing meaningful, but hard work – which can mean some long days
Summer staff positions include;
General Staff, Food Service Director, Kitchen & Utility Workers, Arts & Crafts Director,  Nature Education Director, Boating Director, Waterfront Director,  Music Director, and Maintenance Assistant.
New Staff Application  –  Returning Staff Application 
For questions or comments please contact us.
Interested in being at camp, but don't want to spend the entire summer?
Consider coming for a week as a Nurse or  Volunteer!