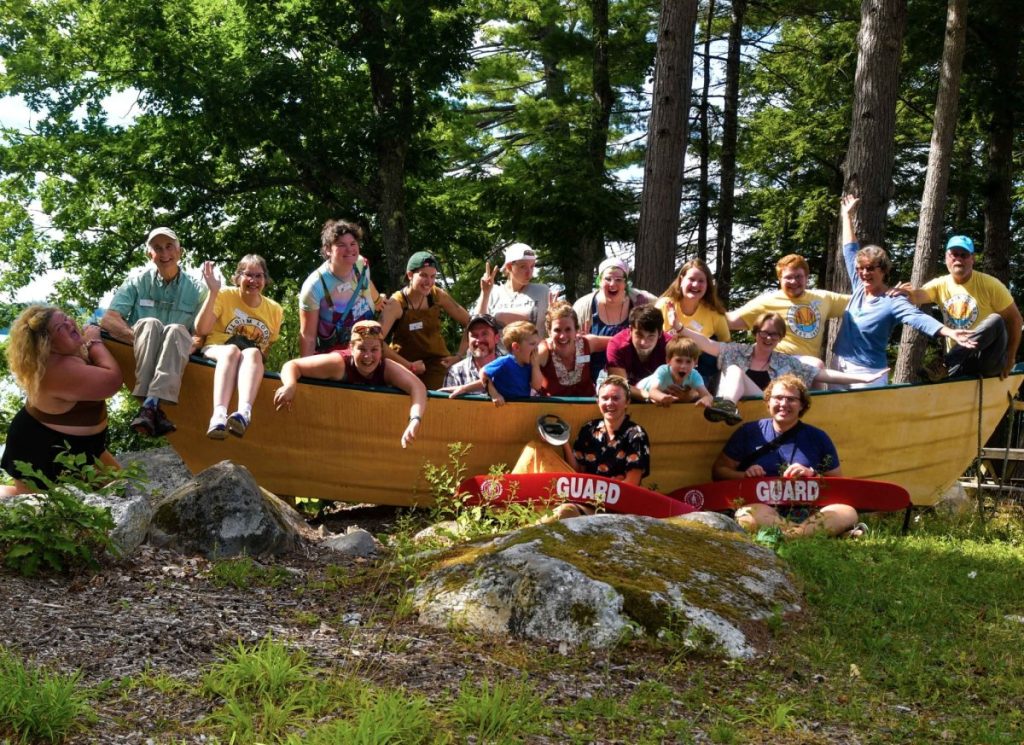 For me, Pilgrim Lodge is an incubator of beloved Community. What is a beloved community? It is a community of people from diverse backgrounds and lived experience, who come together to be touched by the love of God moving and shining in each one: Camper, Counselor, CIT, Dean, Staff, and Volunteer, all gathered together to celebrate the joy of being alive with one another.
I have been involved in Pilgrim Lodge for many years taking on a variety of roles: Counselor, Dean, Maintenance volunteer, and my favorite role: being "papa" to the Staff. Over the years I have experienced, over and over, the life-changing, nurturing, healing, inspiring, joy-filling energy of belovedness that Pilgrim Lodge inspires. Time at Pilgrim Lodge makes my heart soar; it energizes me, and calls me to be the best embodiment of Christ's love I can be.
And what good fortune to have Liz McGough as our Director. Her love for the camp has deep roots. Her love for the Camp inspires her as she collaborates with her Staff. And what a Staff! Their energy and love just overflows week after week onto the Campers, so that each and every one may truly experience the love of God…which I've seen time and time again, in their joy, and the smiles on their faces.
One of my great joys at P.L. is witnessing campers make new friends; seeing them work together to solve challenges; comforting each other when things aren't going as expected; trying something new for the first time, like learning to swim; or being truly reflective during morning watch. There are so many experiences that are unique to being a camper at P.L.
A place for making memories: Experiencing the beloved community that P.L. creates can give birth to memories that last a life time. I know it has for me. My heart is richer and fuller for all the friends I've made there, particularly with the Staff. I hold all these beloved people in my thoughts and prayers and it makes me smile with great contentment.
A Pilgrim Lodge experience is life-giving, life-changing, life-renewing; I feel so much younger when I'm there! And that's why my heart overflows with gratitude for all the people who make P.L. a beloved community. There is so much good work that goes on behind the scenes so that P.L. can be a beacon of God's love for campers of all ages. I thank God for all of them, and my love goes out to all of them.
I can't wait to get back there this summer!