Pilgrim Lodge would like to thank four volunteers who recently completed their service on the Outdoor Ministry Team (OMT). This group is responsible for coordinating and evaluating the camp program at Pilgrim Lodge and the volunteers who create the magic of camp.
Volunteers are the life-blood of Pilgrim Lodge! If you are inspired by the work of these leaders and would like to offer your time and talents to our program, reach out at info@pilgrimlodge.org.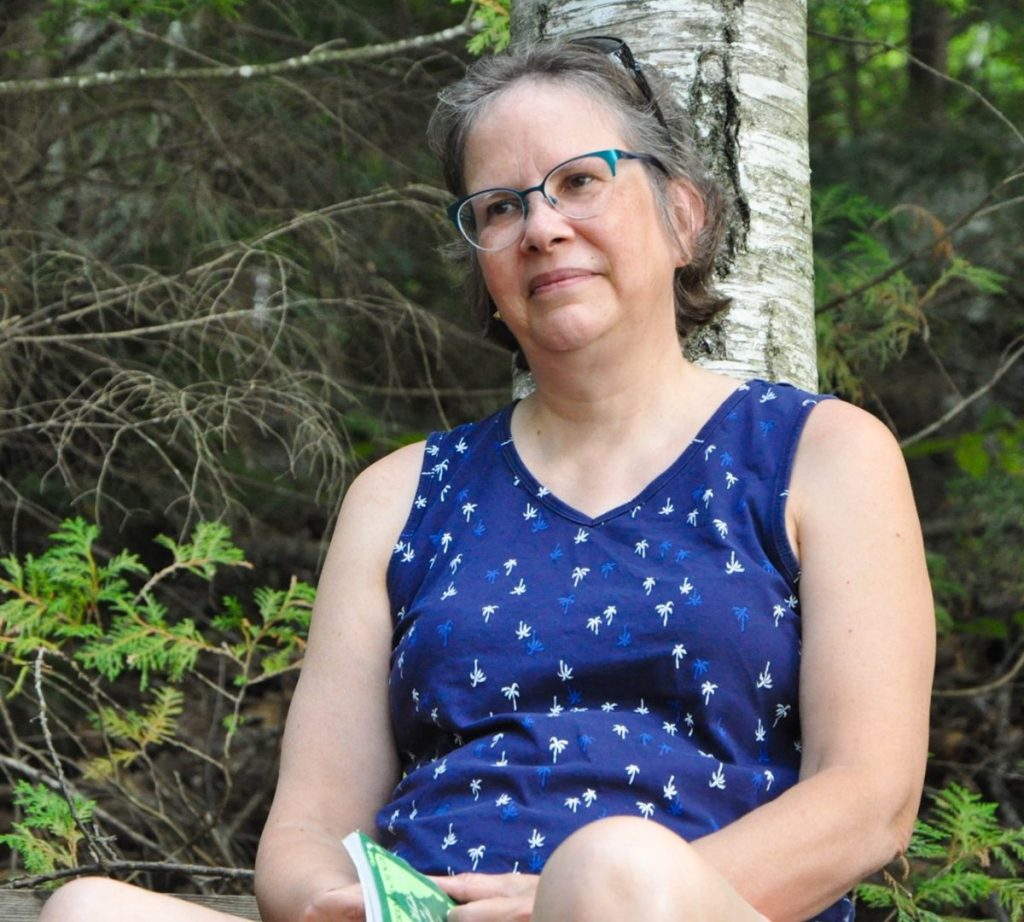 Karen Choate: Karen spent many years as the Chair of the Outdoor Ministries Team. In this role she could be found visiting churches to spread the word about Pilgrim Lodge or leading activities to train Deans on the summer curriculum. During Karen's tenure, she saw all three of her children serve on summer staff, she brought continuity of leadership during the transition of Directors at Pilgrim Lodge, and helped shift toward multiple camp sessions happening at once. Don't worry, all of this work is very well documented as Karen has kept impeccable records and created many evaluation and tracking tools to ensure quality programming at camp. You can still find Karen in the Pilgrim Lodge kitchen. She loves seeing smiling campers and a new generation of children enlivening the boardwalk.
Pam Burnham: Pam enjoyed being part of many changes at Pilgrim Lodge, many of which focused on accessibility, inclusion and sustainability at Pilgrim Lodge. During her years of involvement, Pilgrim Lodge became accredited by the American Camping Association. Pam played a role in designing the kitchen in Quitobaquito as part of the Capital Campaign project and was pleased to see the build-out of the ramps that now lead to the chapel and waterfront. Over the years, Pam served in various staff roles and as a volunteer Dean for a number of different camp programs. Pam is a natural networker and finds joy in watching campers grow up to be staff members, volunteers, parents of new campers and ministers.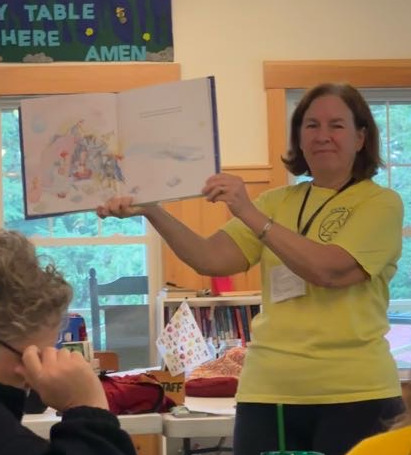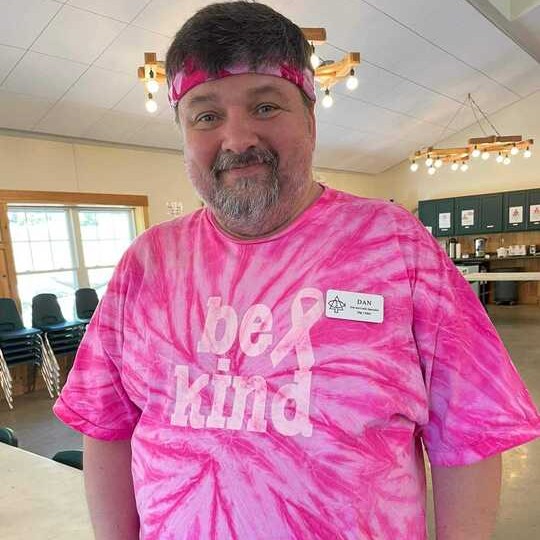 Dan McGlincey: Dan has spent most of his life at Pilgrim Lodge and his years on the OMT have seen various transitions at camp. Dan was especially proud to see Pilgrim Lodge implement Camp Pride and Pride Across the Ages during his time on the Team. He believes that Pilgrim Lodge's ministry of welcome for both camp sessions and retreat groups is one of it's most important qualities as a camp. He is excited to see former campers joining the camp staff and the new energy among families and campers since re-opening after the two years of closure due to the pandemic. You'll find Dan as a volunteer counselor on the boardwalk!
Lynn Neal: During her time as an OMT member, Lynn has been a parent of campers, served as a volunteer counselor and continues on as a Dean. Lynn remains committed to Adult Lighten Up, Loosen Up….a fabulous program at Pilgrim Lodge that makes sure that adults get to be campers, too! Lynn is always willing to pitch in where needed and can often be seen behind the scenes getting things organized, helping in the kitchen, or planting flowers at camp to keep the site beautiful. As she and her children continue to be involved at Pilgrim Lodge, they embody how Pilgrim Lodge is a camp community for all ages and generations.