Adult Lighten Up, Loosen Up is still the best kept secret of the summer at Pilgrim Lodge!
This is an adult session where everyone is welcome to hang out and just chill. We do have some programming planned but it is entirely optional. We tend to have some arts and crafts workshops planned for each day as well as the usual time with friends, swimming, boating, rocking, reading, chatting, walking, eating, napping, laughing, and breathing. We have some outside of the box chapel and vespers services planned as well. Again, it is all optional. Participants are welcome to do all or nothing for the duration of our time together. Come for the whole session or pick individual nights to attend. We hope you are intrigued at the idea of some lake time without the interruption of electronics, and where all the meals are made for you. Dreamy, isn't it?
Tent camping option is available for this session.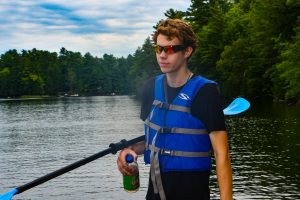 Choose to do as little or as much of the activities offered. 
Enjoy meals together and have ice cream every afternoon.
You don't have to cook or do the dishes!
Relax & Refresh with us.
Hope to see you there!