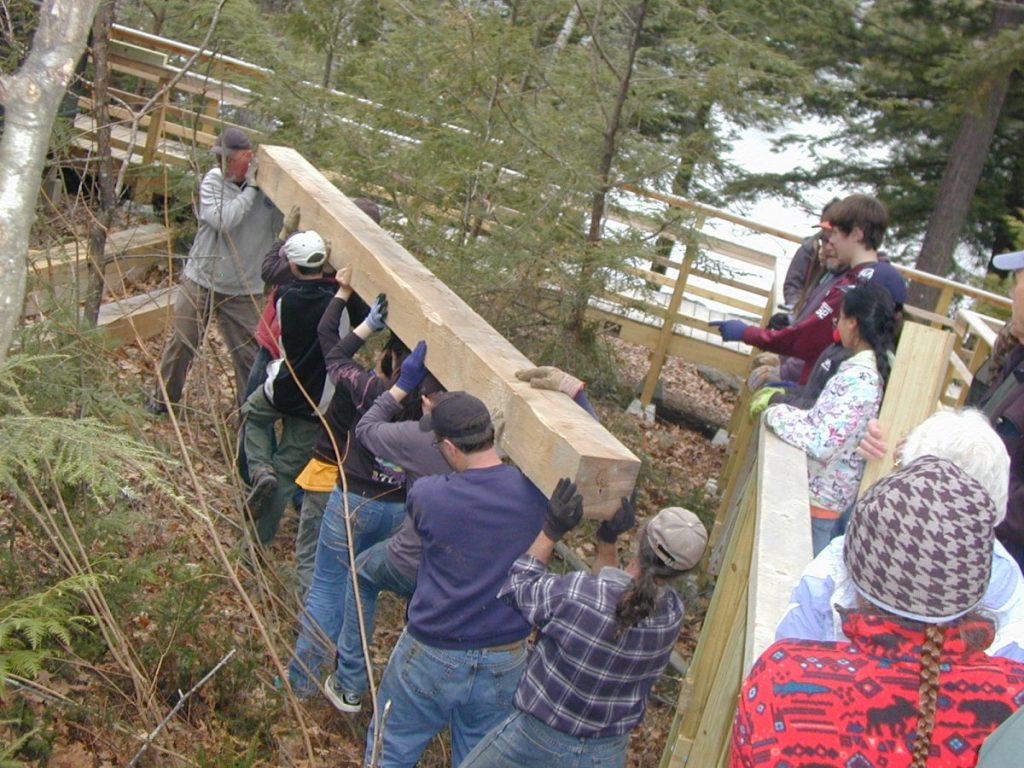 Can you remember how good it feels to drive down the long, winding camp road and know that you are welcome? Be among the first on site this season by joining us at Pilgrim Lodge to wake up camp!
Please join us on April 29-30, 2022 as we bring camp to life for the summer. Come for the night or to lend a hand during the day on Saturday. We'll serve up some breakfast goodies, hot coffee and a lunch on Saturday for those who are able to join us.
There's lots to do to get camp ready for welcoming campers this season from stacking wood to raking leaves, cleaning gutters and opening up the cabins. There are projects for all hands!
This is a great opportunity to see camp and meet up with friends! Consider coming with a group from your church. We'd love to know if you're coming so that we can plan our projects and have food for all. Follow this link to learn how to RSVP.
Team work makes the dream work!